Comprehensive Respiratory Center was established in 2012  in North Toronto.
WHO WE ARE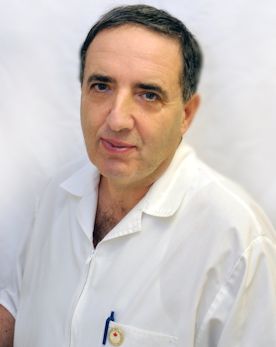 Genady Gorohovsky is a Registered Acupuncturist with Physiotherapy academic background and over 25 years of medical and health care experience.
Genady completed his Bachelor of Science at Ukrainian State Academy, and holds degrees in allied health fields such as Physiotherapy, Acupuncture and Kinesiology.
Back home in Lvov, Ukraine, while working as a physiotherapist at hospital, Genady was sent to Novosibirsk by the order of Ministry Of Health to learn Buteyko Method. There he was fortunate enough to work side by side with Professor K.P.Buteyko as his assistant and got an Advanced Practitioner-Auditor Diploma which was issued personally by Konstantin Buteyko. Since then Genady has been helping sick people to restore their health successfully utilizing all the knowledge and skills which he got directly from Konstantin Pavlovich Buteyko.
Later on, Genady Gorohovsky graduated from Tel-Aviv University, Israel. There he completed  Advanced Certificate Courses in Cerebral Vascular Accident/Stroke Patient Rehabilitation Faculty of Physiotherapy. He has worked as a Physical Therapist in Rehabilitation Hospital at Tel-Aviv for 6 years.
During all these years of medical practice Genady has been deeply committed to providing top quality service in critical care, acute rehabilitation and health restoration with utmost reliability, punctuality, professional acuity and judgment.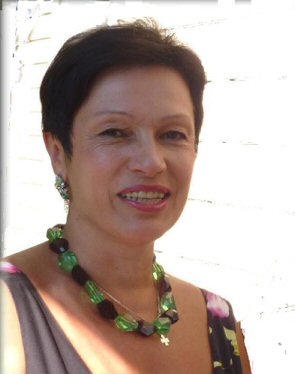 Iryna Prydatka, certified Buteyko Method Practitioner and Future Healing Center consultant.
First, Iryna was a patient of Genady Gorohovsky and having recovered from her severe sinusitis owing to Buteyko Method, she was so impressed by the result that decided to become a Buteyko Method Practitioner so as to help more people get well. She works mostly under Genady Gorohovsky supervision.
Also, Iryna holds a Life and Health Insurance License since 2009.
She works as an independent Life and Health Insurance broker.  She believes that health and insurance goes together very well as insurance helps support and regain health in tough circumstances. She is deeply commited to helping people in many ways.
OUR CONCERN
According to recent medical studies, MOST of illnesses are caused by excessive breathing, called hyperventilation.Hyperventilation is the root of all the diseases of civilization.
100% of people suffering from health issues are hyperventilators.
OUR MISSION
Health Restoration
We provide health restoration through applying Buteyko Breathing Technique (Method) We teach the holistic drug-free Buteyko Method for treating chronic health conditions such as bronchial asthma, chronic bronchitis, sinusitis, all kinds of allergies, hypertension, metabolic disturbances – overweight and thyroid malfunction, nervous system disorders – panick attaks, anxiety, depression; sleep disorders – snoring and sleep apnea, and many others.
At this…
The method is safe, drug-free, has NO side-effects and very few contraindications.
The effectiveness reported over 60 years of its application is 85%-95%.
Education:
Through free lectures and seminars we make people aware of the dreadfulness of hyperventilation.We let people know there is a proven way to reverse to perfect health.
Our Goal
To help people achieve full recovery from symptoms and conditions and get free from medications whenever possible.
WHO WE ADDRESS
Kids and adults suffering from:
Asthma attacks,bronchitis
Allergies
Sinusitis
Tendency to frequent colds
Chronic tonsillitis, nasal polyposis
Headaches, migraine
Dizziness, fainting, convulsions
Sleep disorders (insomnia, snoring, apnea)
Memory impairment
Quick mental fatigue
Irritability
Rapid physical fatigue
Itching, Eczema, Psoriasis …

to name a few.