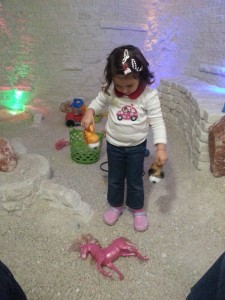 Absolutely amazing! I have headaches every day and the acupuncture has really helped. I was visiting Future Healing twice a week and already after a month my headaches became less irritating and less often.
Samantha G.
Since I was getting into 50s, I had been suffering chronic pain all over my body: headaches, back pain, shoulder pain, neck pain and pain in my all major joints. And because of the pain, I had developed into depressions with stress, insomnia, anxiety, fatigue and low energy. I had been running between doctors and specialists for years. My friend told me about Future Healing medical center. Their Byteyko Breathing method has helped me a lot to overcome my headaches and insomnia. And few acupuncture sessions significantly reduced body pain. Thank you, Future Healing!
Elena S.
Here we are. My daughter is 3.5 years. We visited the Salt Cave 1-2 times a week and for consultation. I am so happy now – this was the first Winter time that my daughter did not suffer bronchitis. And thanks for the nice service and tea:)              Elena V, March, 2015
Learnt alot about my breathing. Dr.Gorohovsky taught me so much in an assessment which Im excited to start. Also the salt cave is so relaxing and therapeutic. A must try for sure
Driving to the location, my three year old had double barrel congestion in his nose and a slight cough. Driving home his mucus his nose was clear and he wasn't coughing. I'll do more sessions again and before antibiotics next time!
Leave a Testimonial