Improve Your Wellbeing with Acupuncture Toronto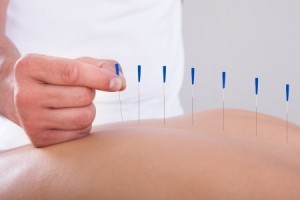 The hectic modern pace of life has led to a growing number of people being affected by a variety of medical conditions. The issue is generally addressed by overflowing the market with new drugs and medications that only sometimes solve the issue, but often create new ones. All the while we have a number of time tested traditional medicinal techniques at our disposal. These techniques have been used and perfected over the span of centuries, fine tuned and modified for the best possible effect.
Acupuncture
Acupuncture is the traditional Chinese technique that stimulates specific points on the skin to balance the flow of life energy. These points are stimulated with thin needles, or through application of heat and pressure. Life force, known as Qi or Chi, flows through meridians in our body. When a person is ill, the natural flow of Qi is interrupted and blocked in certain affected areas of the body creating inflammation and pain. Acupuncture aims to re-open those energy pathways and allow for normal energy flow throughout your body, eliminating the illness in the process.
Potential benefits of acupuncture
The goal of acupuncture treatment is to improve the balance of body energies, which allows complete recovery in acute conditions and significant relief with chronic medical conditions. This is achieved in a completely natural way, without any drugs or side effects.
Acupuncture Toronto treatments are provided by Genady Gorohovsky, who is a registered acupuncturist with physiotherapy academic background and over 25 years of medical and health care experience. Genady completed his Bachelor of Science at Ukrainian State Academy, and holds degrees in allied health fields such as Physiotherapy, Acupuncture and Kinesiology. He completed TCM and acupuncture courses first in Lvov, Ukraine, then in Haifa, Israel.
Here in Toronto he acquired the Diploma in Master Tung Acupuncture. From then on he takes advanced courses and seminars, CMAAC (Chinese Medicine and Acupuncture Association of Canada, Toronto, Ontario) on a regular basis.
What is Master Tung's acupuncture?
For his acupuncture Toronto practice Genady Gorohovsky applies the growingly popular Master Tung's acupuncture system. Master Tung's technique stands out from traditional acupuncture due to its exceptional effectiveness. While traditional acupuncture employs a great number of needles per treatment over extended periods of time, Master Tung's technique accomplishes the same results with a far lesser number of needles and lesser number of treatments. This technique focuses on a few powerful points of treatment. The needles are never used at the site of pain, and the treatments are safe, simple and effective.
Definition of Comprehensive Acupuncture treatment
Genady Gorohovsky holds the Comprehensive Acupuncture treatments in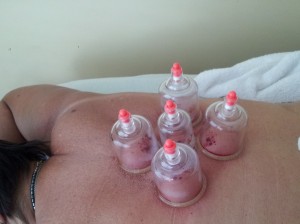 his acupuncture Toronto practice These comprehensive acupuncture treatments employ additional three techniques, known as
–plumblossom: special plumblossom needles are clustered in a head which is used to stimulate the skin superficially, without puncturing the deeper tissue. A number of needles strike the skin simultaneously, which causes less pain and stimulates a wider area;
–moxibustion: traditional Chinese method which applies indirect heat from burning compressed Chinese herbs over acupuncture points. Mister Gorohovsky gives it a modern twist by using infrared heat lamps instead of compressed herbs.
–cupping: diseases are treated by way of local congestion. Suction pistol is used to create a partial vacuum in small jars which are applied to the skin. This technique is often combined with acupuncture for best results.
Contact us to schedule your no-obligations and appointment with our specialist.